The property, which is more than 130 years old, is in a fantastic location in the Santa Luzia district, in the middle of the capital, Funchal, on Madeira. From the beautifully landscaped Mediterranean garden you have a fantastic view of the mountains, the city and the port. The retreat invites you into a world of tranquility and casual luxury, where hosts become friends. Bem vindos - welcome - to Quinta Torrinha.
Story
For many generations, the Madeiran manor house in the beautiful district of Santa Luzia was used as a farm. Sugar cane grew on the fertile soil, and later a banana plantation. A turret from the 18th century, the eponymous "Torrinha", has long since disappeared. But the spirit and memories of the traditional country house have remained. For example, a ceiling relief shows a cornucopia, the lucky symbol of abundance, abundance, generosity. – An inspiration also for the host, who has reinterpreted the spirit of the quinta and restored the property carefully and luxuriously.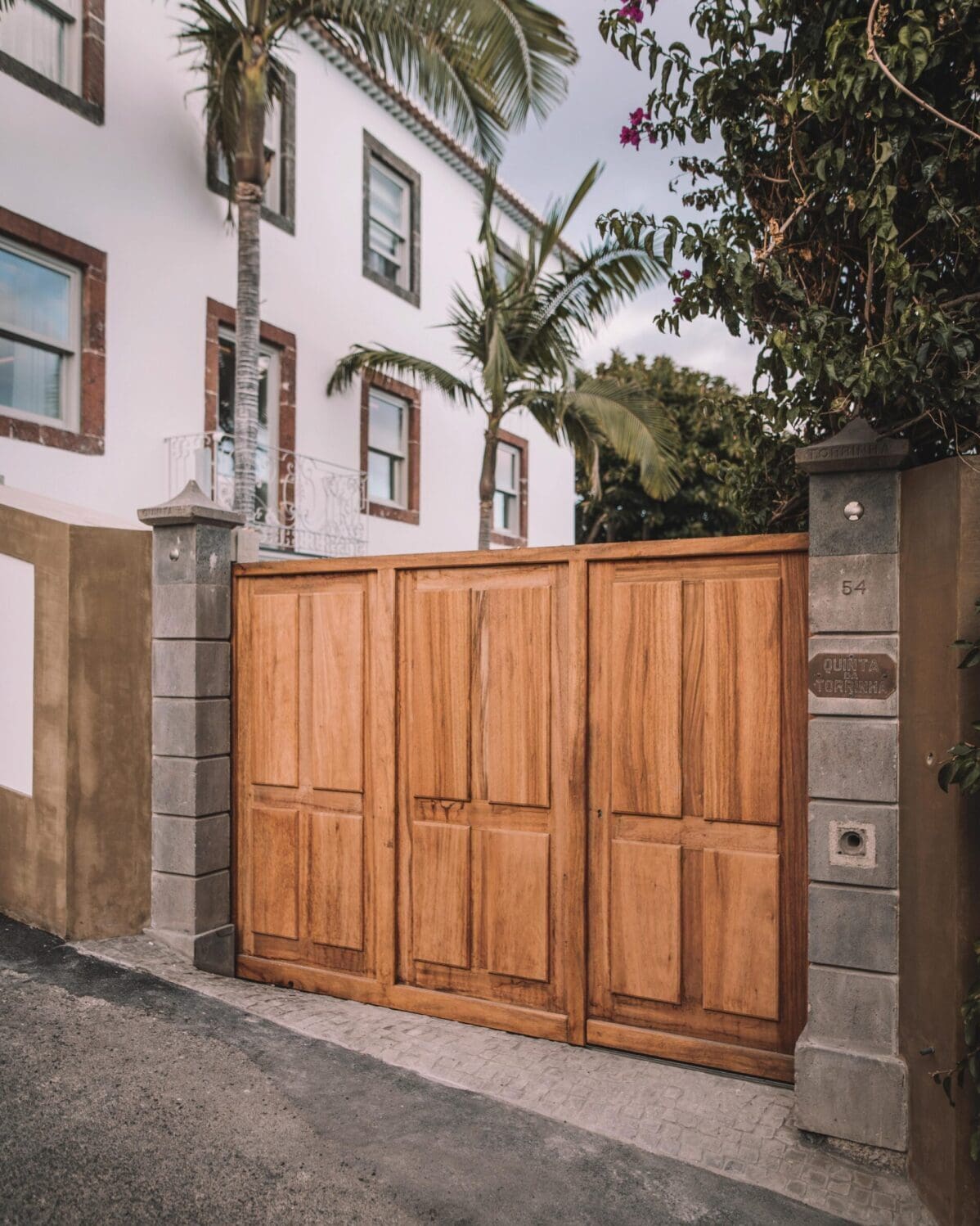 Philosophy
An abundance of natural beauty, an abundance of exclusive tailor-made experiences: Quinta Torrinha combines privacy and personality. The 5000 m2 complex with terraced gardens and pool areas becomes a luxurious home for a maximum of 20 guests. The warm personal care complements the feeling of a private retreat. Whatever is on the hearts of the guests. – The hosts share their insider tips and are happy to organize individual excursions and activities.
Host
Matthias Hunziker fell in love with Madeira many years ago: with the colorful splendor of flowers, the evergreen subtropical nature. The flower island became his favorite destination. Until he fell in love with the Quinta Torrinha in 2019, which was for sale at the time. This is where the Swiss have found their role, their "new home": as an enthusiastic host who can combine his passions.
He also lives out his creativity in the field of design and as a passionate gardener. The newly designed garden landscape and the elegant interior of the Quinta also bear his signature: "The Quinta Torrinha is more than boutique accommodation. It's a feeling, a lifestyle."